My family celebrated my parents' 41st wedding anniversary last month by setting sail on a seven-night Alaska cruise with Celebrity Cruises aboard the Celebrity Millennium. These are my favorite moments in pictures from the incredible journey.
1. Dungeness Crab Feast in Ketchikan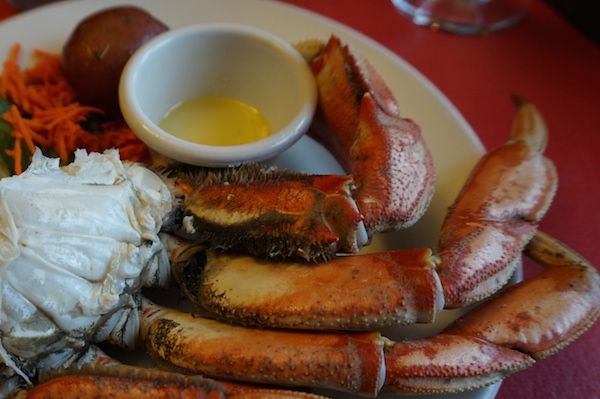 I mean, yum!
2. Hiking the Nature Trail in Hoonah with Dad and Kristy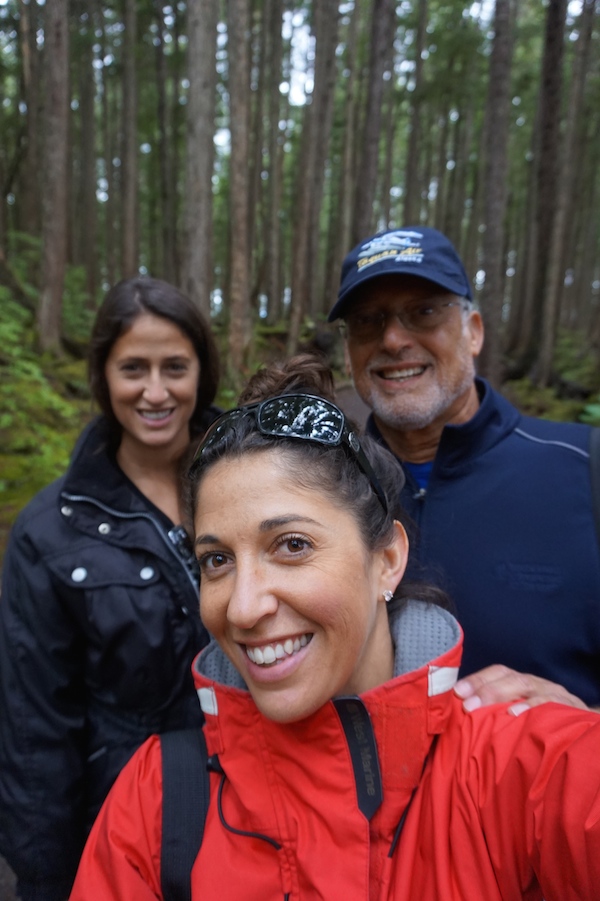 We had fun winding along this nature trail that hugged the beach and meandered through a forest with tall trees.
3. Whale Watching with Captain Paul in Hoonah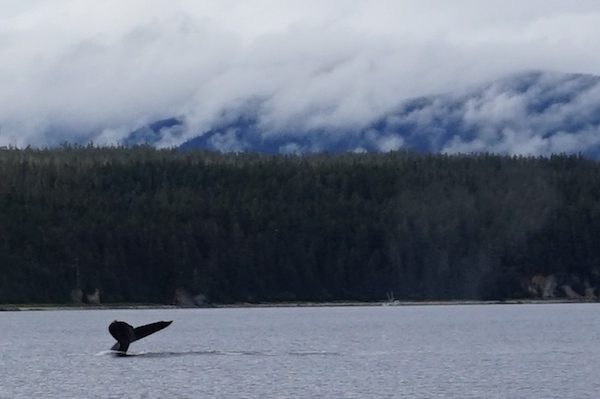 We saw at least five humpback whales, as well as sea lions, sea otters, seals and a brown bear on the beach.
4. Taking a Helicopter from Juneau to Taku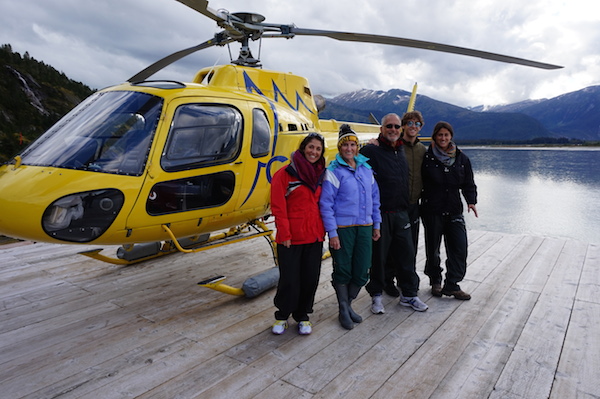 Incredible views as far as the eye can see. This is the dock we touched down on in Taku.
5. Taku Glacier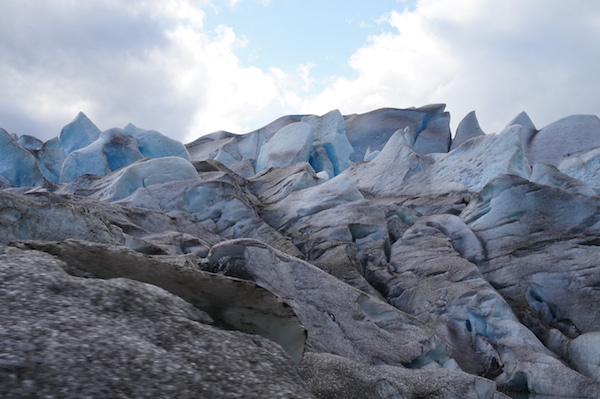 I loved the colors and the ice formations of this glacier.
6. Hubbard Glacier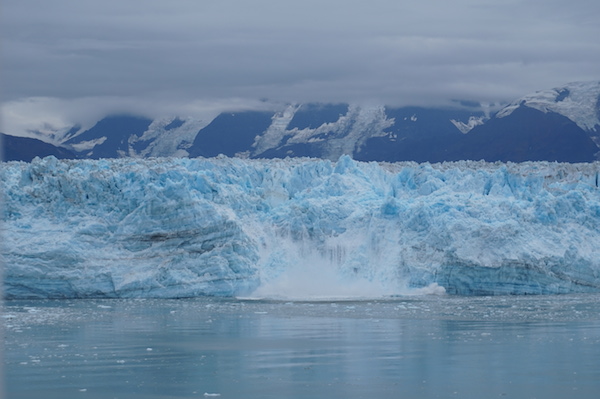 Truly breathtaking. The Hubbard Glacier calving at dawn.
7. Learning About the Ship with Captain Kostas
What can I say? I'm kind of a geek when it comes to maritime facts and figures. I also enjoyed the talks on porpoises by our shipboard naturalist Chelsea.
8. Dinner at Qsine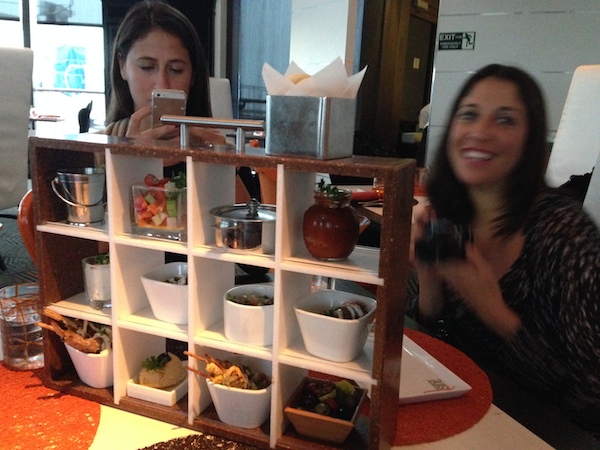 That Mediterranean Sampler is totally Instagrammable. Pass the lamb chop!
9. Our Stateroom Balconies & Getting Off the Boat in Seward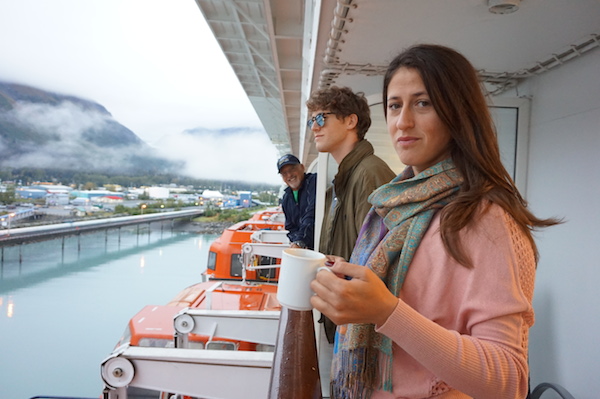 Gorgeous views at all hours from these balconies. This is Dad, Brett and Kristy right before we disembarked.
10. Driving Through Wasilla While Wikipedia-ing Former Less Than One Term Governor of Alaska, Sarah Palin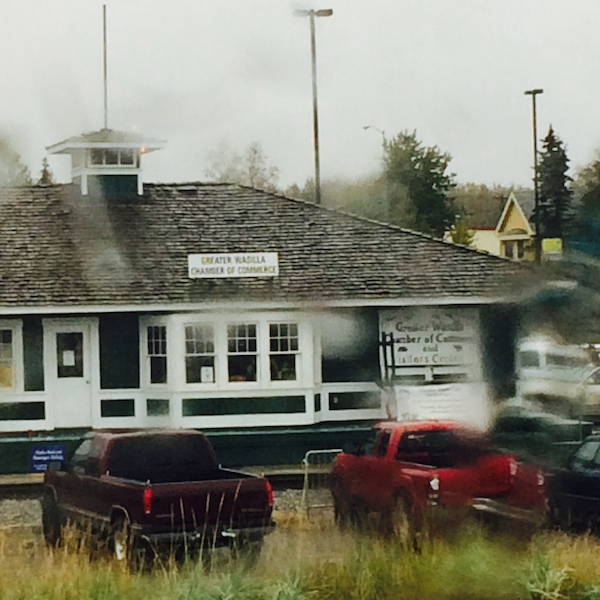 It was pretty entertaining observing this tiny Alaskan town while learning fun facts about Sarah Palin (she went to like five different colleges before finally graduating) and cracking jokes with my Dad.
11. The Anchorage Museum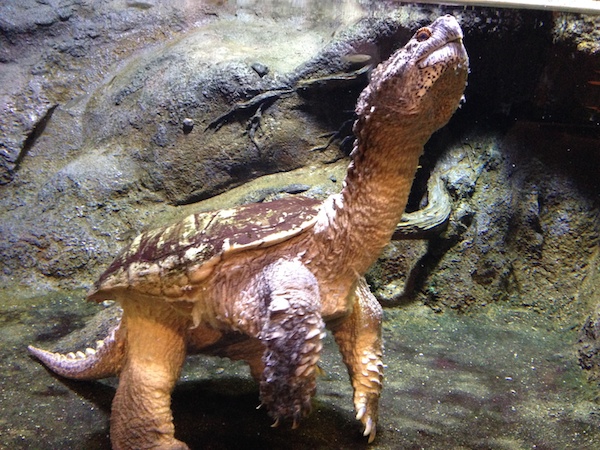 Okay, this snapping turtle is only one of the cool things at the Anchorage Museum. They have a great art collection and exhibits on history, science and a children's hands-on section. Their cafe is also delicious.
12. Nature Walk at the Talkeetna Lodge with Brett and Kristy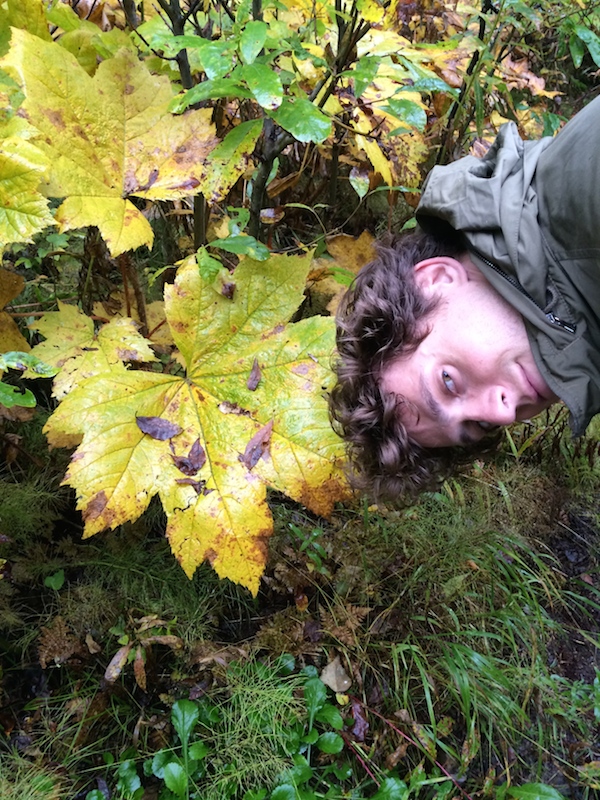 Look! That leaf's bigger than Brett's head!
13. Flightseeing Denali National Park
Unreal bird's eye views of Denali National Park.
For more on Alaska, check out these two stories I wrote last week for The Points Guy:
12 Unexpected Things I Learned on My Alaska Cruise – On The Ship
12 Unexpected Things I Learned on My Alaska Cruise – On Shore